I decided to spice things up this Tuesday and forget about Teaser Tuesday. Instead I'm doing a Top Ten Tuesdsay, a weekly meme by The Broke and the Bookish.
Top 10 Books That Should Be In Your Beach Bag
I've been compiling my summer reading list and "beach reads" are my favourite to include. I love the mix of summer, romance, adventure, and humour!
10. Bass Ackwards and Belly Up by Elizabeth Craft and Sarah Fain
9.
Breathing
by Cheryl Renee Herbsman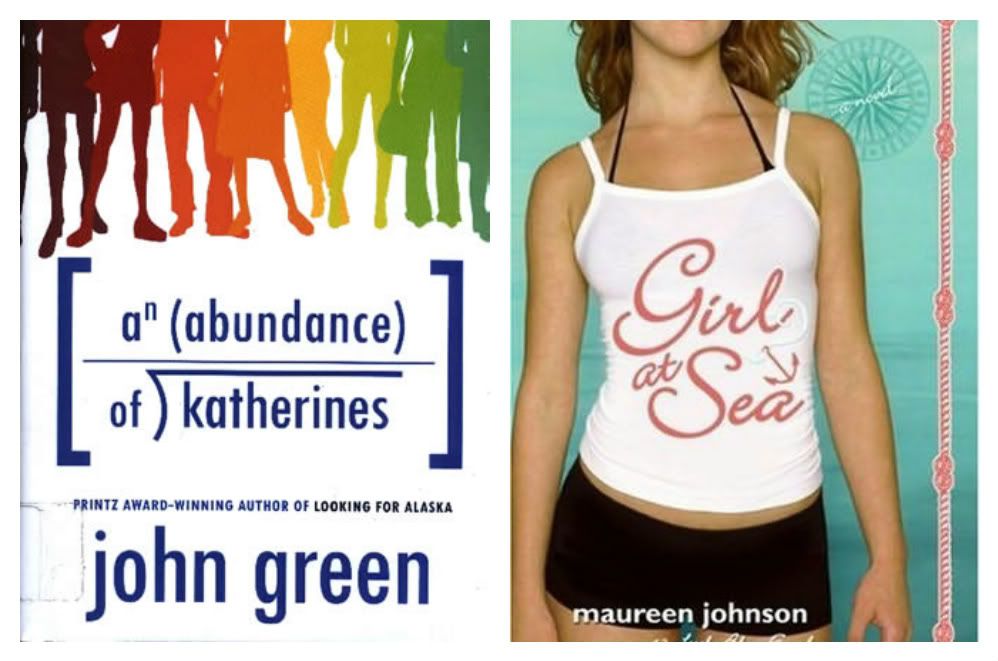 8.
An Abundance of Katherines
by John Green
7.
Girl at Sea
by Maureen Johnson
5.
The Vinyl Princess
by Yvonne Prinz
3.
The Sisterhood of the Traveling Pants
by Ann Brashares
1.
13 Little Blue Envelopes
by Maureen Johnson
Did you do a Top 10 Tuesday this week? Leave your link in the comments and I'll be sure to check it out!