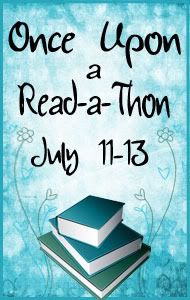 First day is done! *phew*
I participated in the two mini-challenges for the day. Hosted by Bailey at IB Blogging, there was a challenge about Greek mythology!
1. What is your favourite type of myth?
Egyptian! As a child I was absolutely obsessed with Egypt and loved reading all about the gods and goddesses. I find that entire culture fascinating and wish there was more YA fiction.
2. What's your favourite book with some type of mythology in it?
I haven't actually read any mythology books in years! I've been dying to read The Goddess Test but haven't had a chance yet. But my favourite mythology book so far is Troy by Adele Geras. Great interpretation!
Books Read : 2 (Me Penelope by Lisa Jahn-Clough / So Shelly by Ty Roth)
Pages Read: 554
On a side note, I was featured today at The Crazy Bookworm for her feature Interview With a Blog.
Check it out!